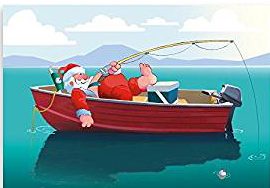 During the summer months is when charter boats get the most action. There are people who want to go out and enjoy a day on the water when the weather is nice. When cool weather comes, and snow is falling, people do not want to be out on the water where it is even colder. Therefore, winter becomes the perfect time to take care of all the boat repairs that matter. It is the same off season boat repair that all boat owners have to take on, but perhaps on a bigger scale since charter boats get a lot more wear and tear on them.
Repairs Need to Be Handled
Winterizing is a term that every boat owner knowns. It usually means cleaning up the boat and doing things to ensure that nothing gets damaged during the winter time. You may take your battery out of the boat and put it on a trickle charger to ensure that it works well when the new season kicks. When you have a charter boat, these things are still important, but it goes much further since charter boats need to look great when others show up to ride on them. These boats get more dings and scuffs than other boats. They spend a lot more time in the water than others. Accidents happen throughout the season. It may be that a person slid their chair and gouged the floor or dropped the anchor too hard. Those repairs need to be handled before a new season comes around. This makes it so that when the clients start coming, the boat looks as though it is a new boat and worth paying for.
Gel Coat Repairs
Most Common Issues and Repairs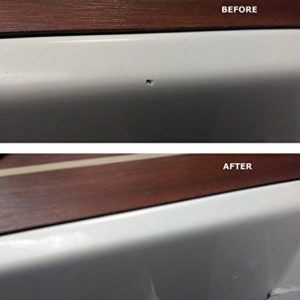 Most of the time, with a charter boat, the damages are scuffs and marks on the floor. Therefore, many charter owners use clear epoxy resin, like this brand, to refinish the floors. This puts a protective layer over them and makes it virtually impossible to damage next season. There are also routine things that have to be done. These things include replacing battery boxes, rewiring wires that have visible wear and tear on them, fixing battery switches or replacing them if it is needed, and more. People who have paid for a charter boat do not want to go out and be stranded. It is imperative that during the off season, owners do everything they can do ensure that it will not happen.
Planning for Spring and Summer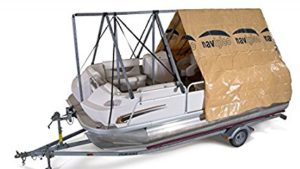 After the repairs have been handled, owners then start making plans for the upcoming seasons. They may look at their boat and replace old electronics or add new ones that have come out to help make each fishing trip more successful. They may purchase new tackle and reels to ensure that their future clients have the things that they need to have a successful adventure out on the open water or lakes that they have chosen to venture out on. If they do, then they may return in future seasons and bring others along to enjoy a day as well.